BRUSKO X FAVE
BRUSKO x FAVE is a chewing tobacco created in the collaboration of BRUSKO and FAVE brands.

Nicotine pouches are made using unique Swedish fermentation and pasteurization technologies that guarantee high quality of the product. Each pouch is crafted from pressed leaves of noble tobacco sorts of soft Virginia and tart Burley, with food flavors from leading European manufacturers and table salt as a natural preservative.
weight one patch
0,7±0,1 g
CHILL
The icy breath of winter hidden in a small patch. Refreshing, invigorating and freezing.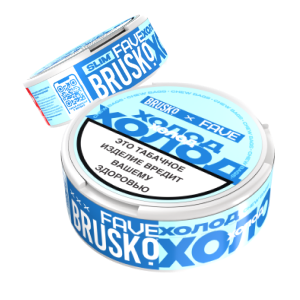 ENERGY DRINK
Reviving the taste of your favorite fizzy drink, giving cheerfulness and an excellent mood.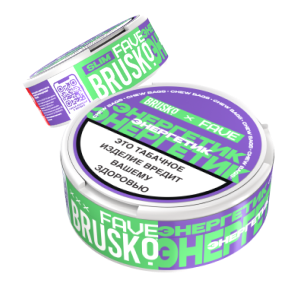 FOREST BERRIES
A balanced taste of ripe forest berries, with an unobtrusive sweetness and light acid, which is suitable for amateurs of calm aromas.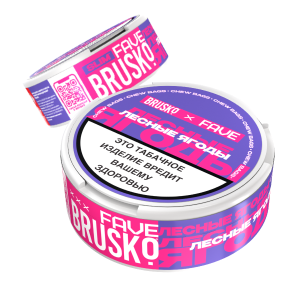 SWEET MINT
Sweet-refreshing taste with pleasant but not cloying herbaceous motives.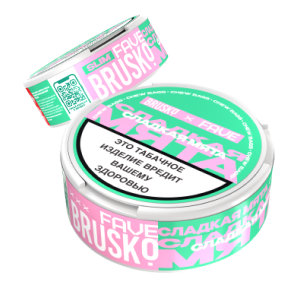 TUTTI-FRUTTI
The taste of fruit sweets with a light citrus note familiar to everyone from childhood.