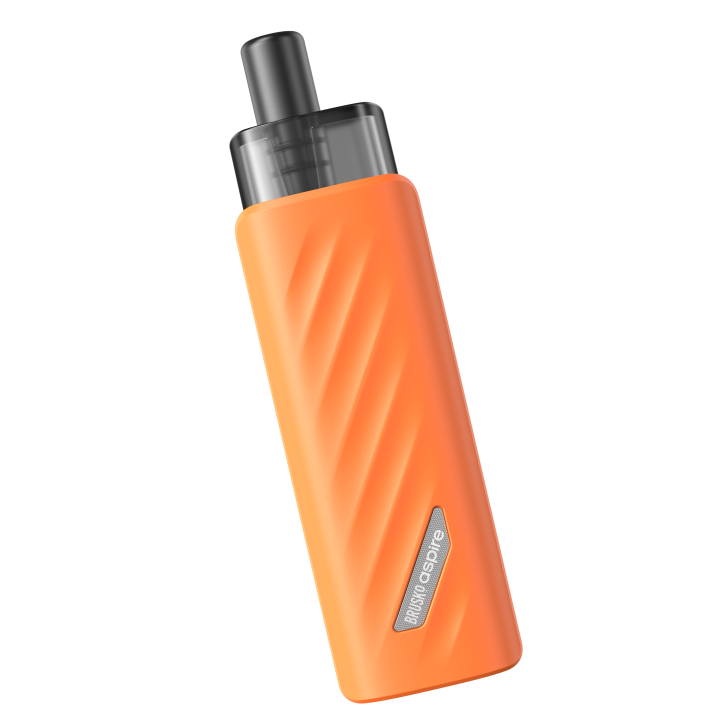 new
BRUSKO VILTER FUN
A light and affordable device with a battery, able tol last within a whole day, provides high steam generation, and the modern mesh coil enables accurate and bright tastetransfer.
TOUCH THE GAME
Cigarette puff has never been so compact. Due to the chic ergonomics, the device is not only pleasant to hold in your hands, but also comfortable to use - paper drip-tips enhance the pleasant feeling.
Device material
ABS plastic with soft-touch covering
Charging port
USB-C 0.5 А


Designed in collaboration with ASPIRE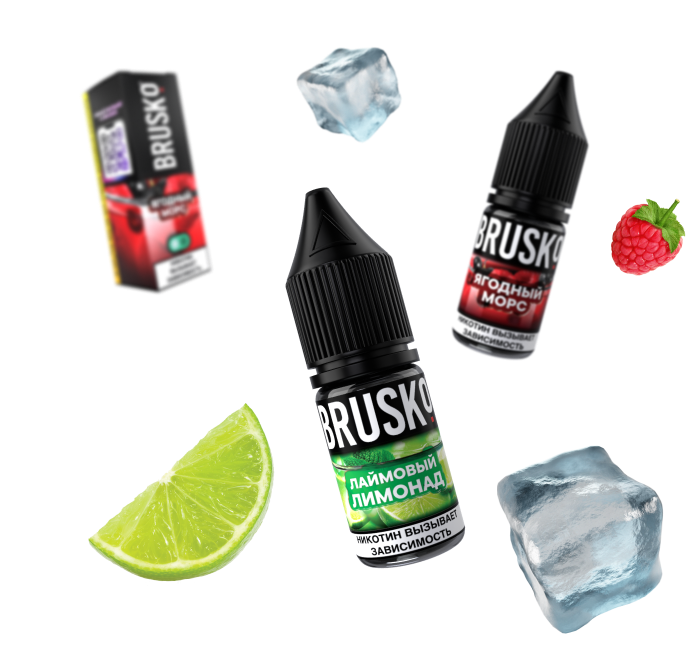 FREEDOM OF TASTE SELECTING
You can use your favorite e-liquid with BRUSKO VILTER FUN . We recommend using e-liquids with a 50/50 VG/PG balance. The best choice for BRUSKO VILTER FUN would be excise liquid BRUSKO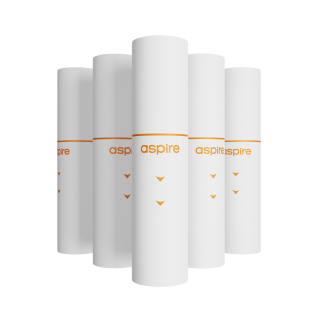 NEW EXPERIENCE
Paper drip-tip is a standard 510 drip-tip filter developed by the BRUSKO brand in collaboration with Aspire. The filter is compatible with the BRUSKO VILTER e-cigarette and enables tight MTL puff, allowing you to use the device with even more comfort. For hygienic reasons, it is not recommended to use a paper filter for more than one day. One package contains 10 filters.
CHOOSE YOUR STYLE
BRUSKO VILTER FUN is available in ten colors, to choose from, so everyone can find a device for his taste.
Choose color
Buy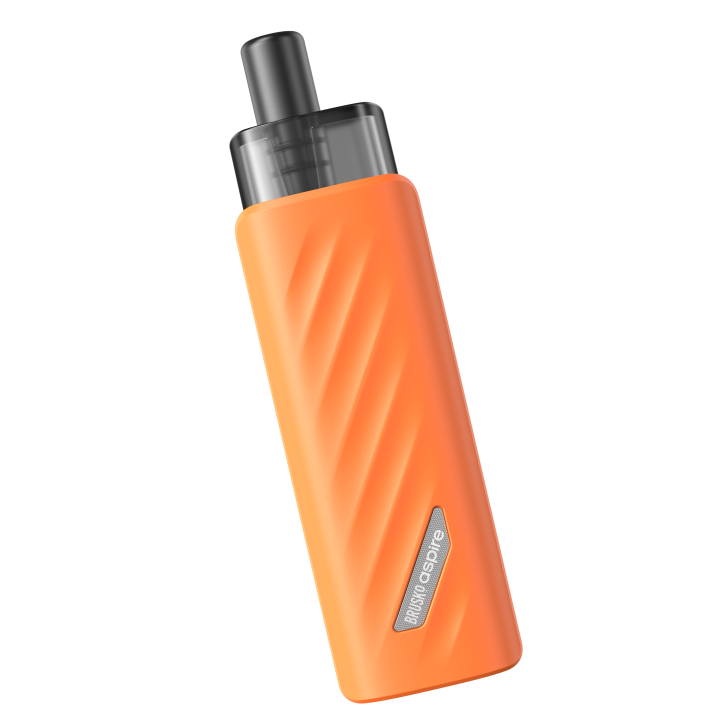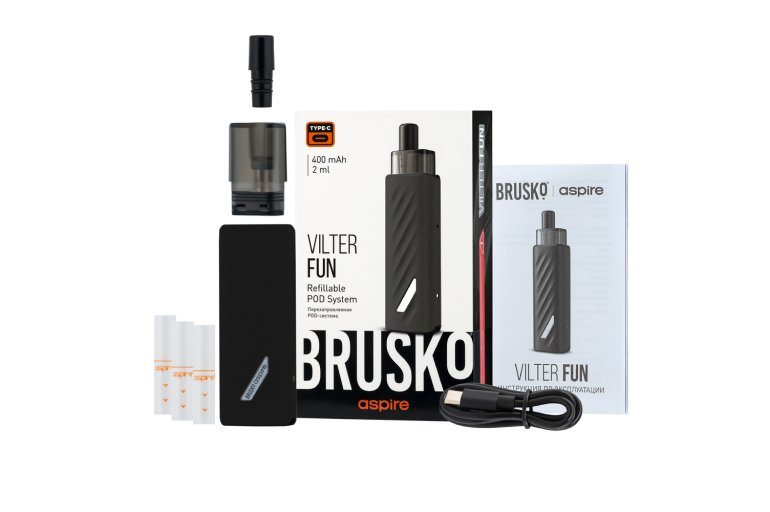 SET
BRUSKO VILTER FUN (400 mAh) - 1 pc.
BRUSKO VILTER Pod, 1,0 Оhm (2 ml) – 1 pc.
Food plastic drip-tip - 1pc.
Paper drip-tip - 3 pc.
Cable USB/USB Type-C – 1 pc.
Manual - 1 pc.