BRUSKO ZERO
Discover a new level of hookah smoking pleasure with BRUSKO ZERO - a zero nicotine, tobacco-free shisha that delivers unforgettable taste.

A unique formula based on the finest Sudanese roses high-quality flavors from leading European suppliers enabled BRUSKO to create a product that is equal to classic hookah mixtures in intensity and brightness of aromatics.

BRUSKO ZERO comes in 20 bright and unusual fragrances in convenient jars of 50 and 250 grams.
Apple and Kiwi Smoothie
This rich drink with bright flavour is based on ripe green apple puree with kiwi slices, it won't be left unnoticed by those who love well-balanced refreshing mixes.
Apple with Mint
Luring scent of a green apple along with fresh mint creates a delicious mix immersing you in a cool breeze with slight herbal notes.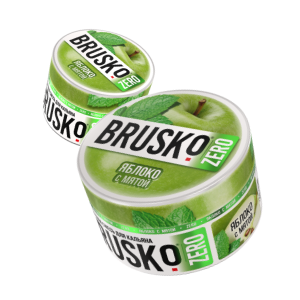 Berry lollipops
Intense flavour of lollipops based on grape juice, black currant and blueberry, which will remain a pleasant candy sweetness on the aftertaste.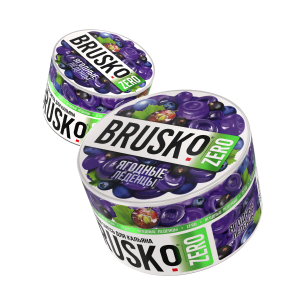 Berry needles
Refreshing taste, which includes the aroma of wild berries and light coniferous notes, will be an excellent choice to rest from urban bustle.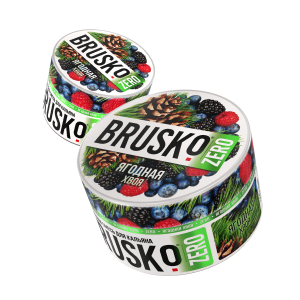 Blueberry with mint
Unusual aroma of blue berries with floral notes and a distinctive sourness, combined with sweet mint, will delight those who love berry flavours.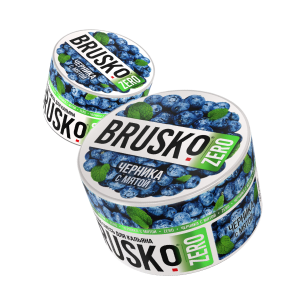 Cherry lemonade
Bright taste of a fizzy drink based on sweet and sour cherry juice with the addition of lemon and lime, which will remain pleasant citrus notes on the aftertaste for a long time.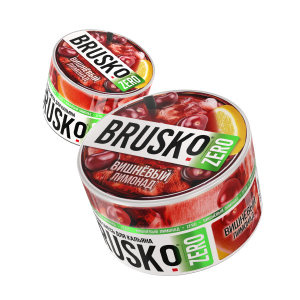 COCONUT WITH ICE
The delicate enveloping taste of sweet coconut pulp has an airy and unobtrusive texture, and ice cubes add a refreshing lightness to the aroma.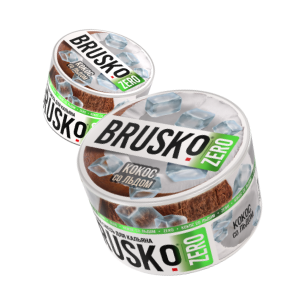 Cranberry
Rich flavour of northern berries with a pleasant sourness and slight tartness, which will add a fragrant zest to any mix.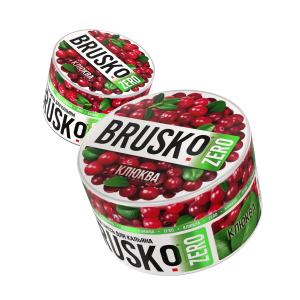 Fig jam
The scent of the fruity delicacy combining sweet syrup and delicate fig pulp, perfect for a cozy evening with friends and will also add savor notes to your mixes.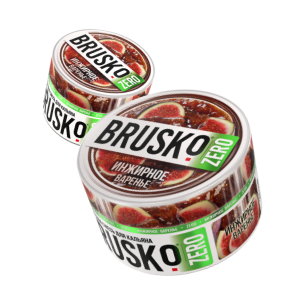 GRAPE
The aroma of sweet dark grapes, supplemented by a barely detectable acid from the skin, creates a harmonious and universal taste profile that has a slightly astringent tint.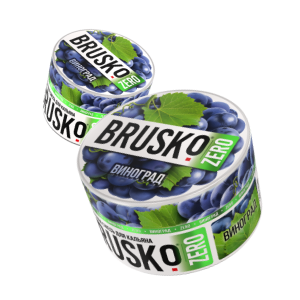 Grapefruit with raspberry
The characteristic aroma of a juicy grapefruit with a light slide, softened by the sweetness of ripe garden raspberries. A rich and balanced citrus-berry combination leaves a pleasing fresh finish in your mouth.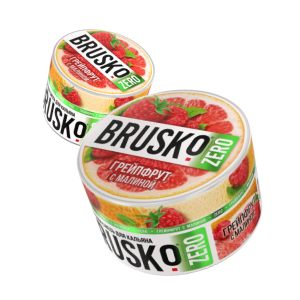 ICE
A universal feeling of cold winter breath or a touch of northerly wind. Ideal for mixes with any flavour profiles made from both tobacco and tobacco-free hookah raw materials.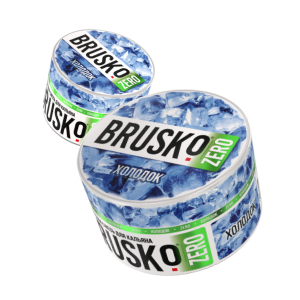 Ice currant
Balanced mixture of sweet black currant and slightly sour red currant, shrouded in a pleasant chill, will guarantee a great evening in the company of friends.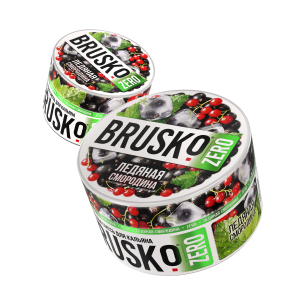 ICE WATERMELON
The combination of natural sweetness and airy lightness of juicy watermelon pulp with added ice is refreshing even on the hottest summer day.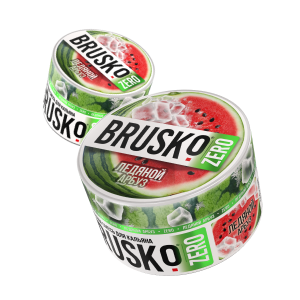 LEMON WITH MELISSA
A balanced combination of sweet and sour citrus juice with a floral herbaceous and slightly fresh balm aroma makes the taste multifaceted and unique.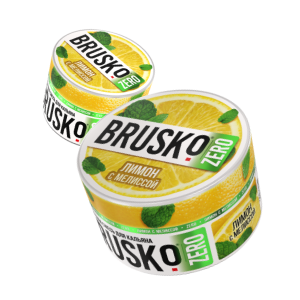 Lychee with ice
Unusual taste of a tropical fruit, combining slightly tart notes and pleasant sourness, is a great solution for feeling fresh.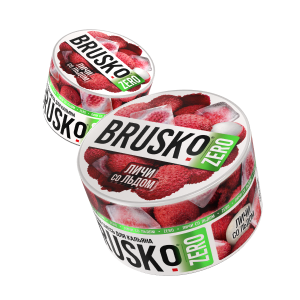 Mango with Orange and Mint
The refreshing flavour based on sweet ripe mango pulp and juicy citrus dressed with several mint leaves won't be left unnoticed by fans of fruit flavours.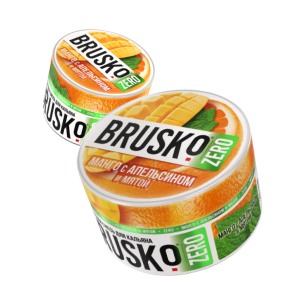 MELON WITH COCONUT AND CARAMEL
A unique and unforgettable combination of exotic aromas, in which light caramel notes complement the natural sweetness of melon and the tenderness of coconut, creating a deep and rich taste.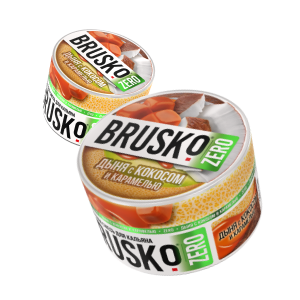 Mint
Refreshing leaves with sweet notes in the aftertaste will not only become the perfect match to a tea ceremony but also go well with all the mixes, delivering authentic coolness to any flavour.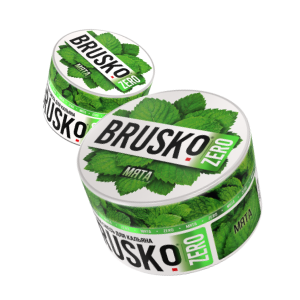 Mojito
The flavour of the cocktail familiar to everyone, based on soda with freshly squeezed lime juice along with sugar syrup creates a mouth-watering burst of flavour even in the hottest weather.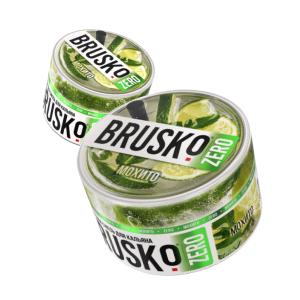 Multifruit
A vibrant combination of juicy fruit and berry aromas that intertwine to create a balanced taste for versatile use.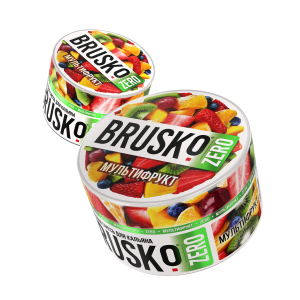 Peach with Banana and Strawberry
A nice fruit-berry mix where the scent of juicy peach is followed by sweet banana pulp leaving nice sour notes of strawberries in the aftertaste.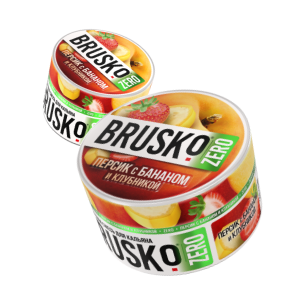 PINEAPPLE
A perfectly balanced combination of sweetness and sour fruit fills the aroma with tropical summer cheer and creates a rich taste.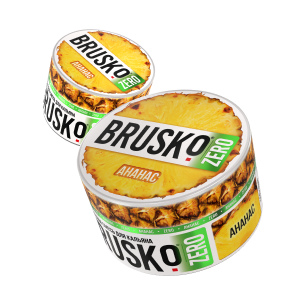 PINEAPPLE WITH POMELO AND LYCHEE
A multifaceted taste palette in which the fruity aroma of pineapple is diluted with the deep and sweet taste of a large citrus fruit and supplemented with juicy exotic notes of ripe lychee.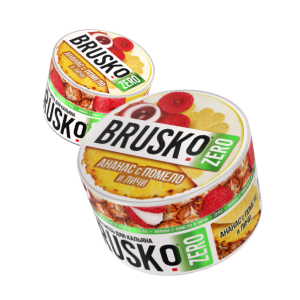 POMEGRANATE
Hundreds of juicy red grains with a sweet and sour taste have a light floral aroma that adds to the taste of freshness and pleasure. Thanks to the maturity of the fruit, a barely noticeable astringent sensation can form in the mouth, which even more accurately conveys the tart taste of autumn fruits.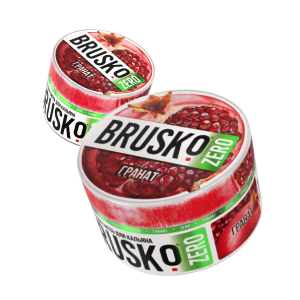 Raspberry
Fragrant red berries, packed in a hookah bowl, gradually reveal sweet and sour notes, leaving no one indifferent.
Strawberry Jam
Thick berry jam is perfect for the fanciest tea party! The bright aroma of sweet syrup and strawberry immerses you in the summer sunshine.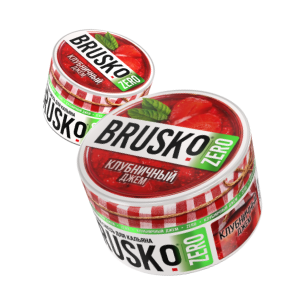 Tropical Smoothie
Unusual combination of the whole palette of exotic fruit scents creates a unique flavour filled with sweetness of a ripe mango and passion fruit pulp with the freshness of a juicy peach.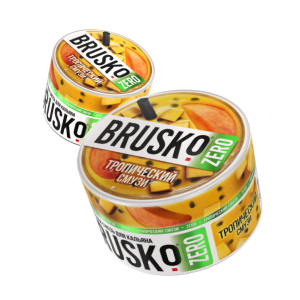 Watermelon with Kiwi and Strawberry
A well-balanced mix with all the ingredients perfectly matching each other. The enhanced flavour consists of refreshing watermelon juice blending well with kiwi and sweet strawberries.