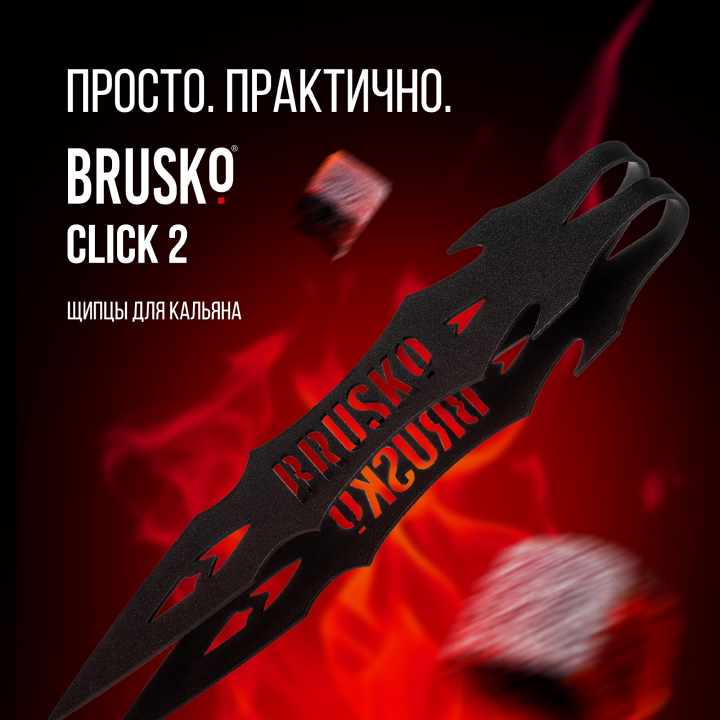 02.08.2022
Simply. Handy. BRUSKO CLICK 2
BRUSKO CLICK 2 is a new model of BRUSKO pliers with Gothic style prevailing. The main difference of BRUSKO CLICK 2 from the predecessor is that the pliers are covered with black mat paint Black Matte thanks to which BRUSKO CLICK 2 doesn't slide in hands.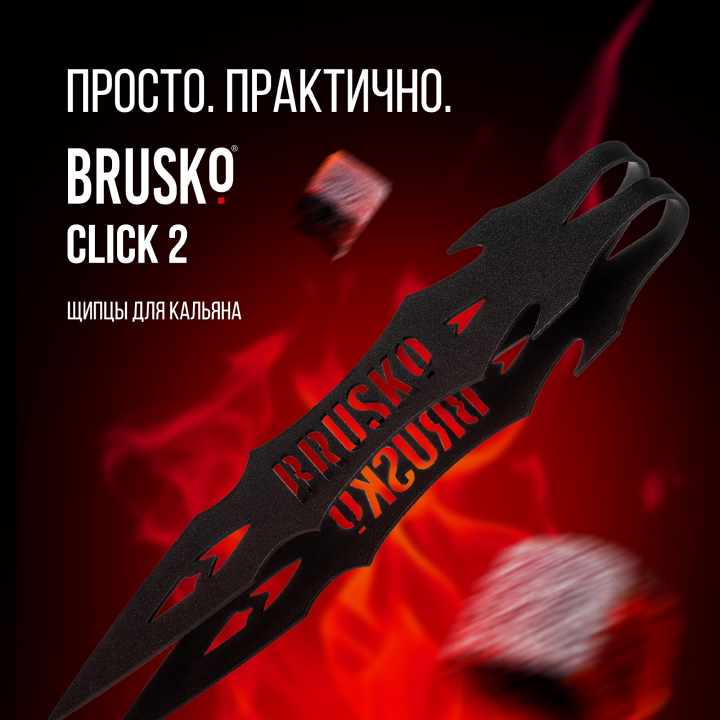 Simply. Handy. BRUSKO CLICK 2. Hookah pliers.
New BRUSKO pliers are also very handy, convenient in use and will suit anybody: you can hang them sideways on a hookah plate. The pliers are made of stainless steel and are incredibly strong (1,5 mm thickness and 210 mm length).
Heat the charcoal with BRUSKO!