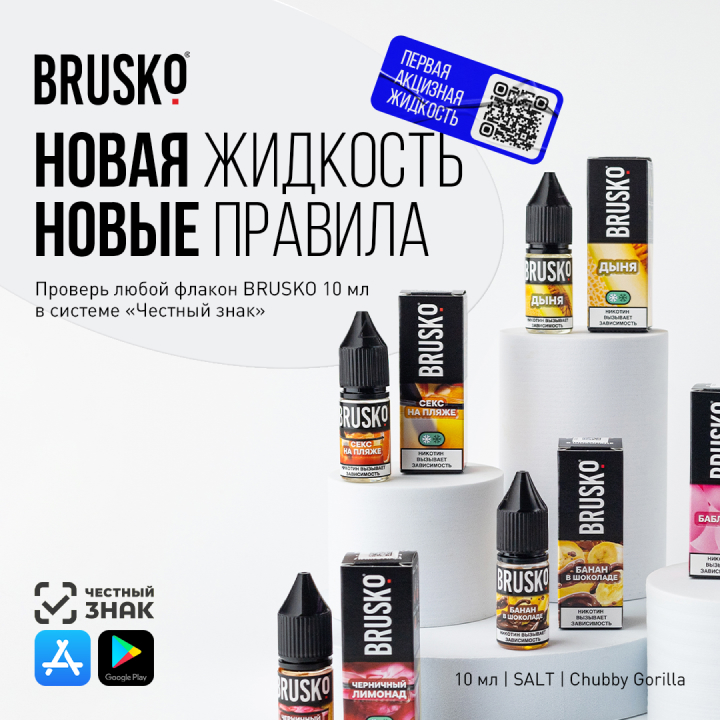 22.02.2023
New Liquid. New Rules.
New e-liquid by BRUSKO in 10 ml bottles, labeled according to Chestny ZNAK, a national track & trace system. This is the first e-liquid series in Russian Federation, totally labeled in compliance with all the requirements and GOST standards.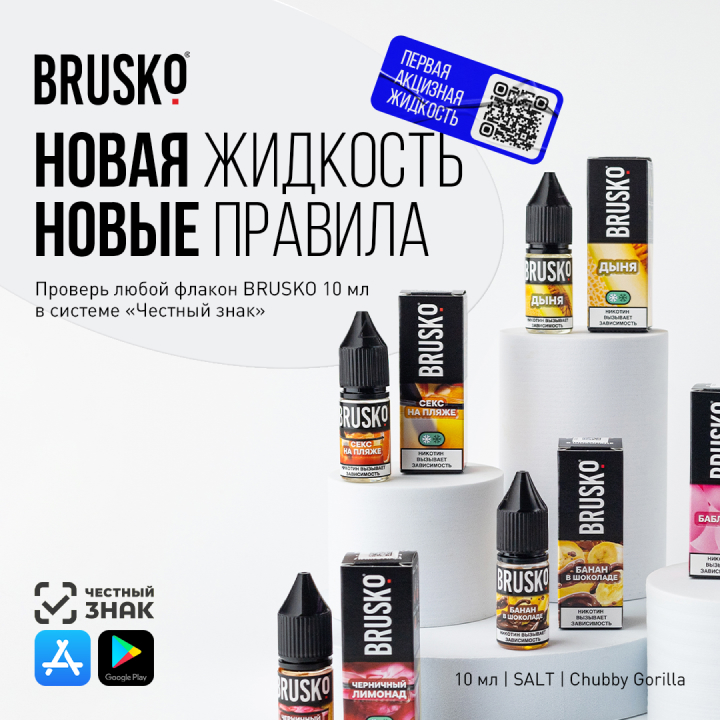 Currently there are 30 flavours in the series you can choose from: fruit or berry mono-flavours, refreshing drinks with cocktails, sweet desserts and bright mix combinations. The new BRUSKO e-juice is made with nicotine salt 2 and 2 Ultra Strength and a PG/VG ratio of 50%, allowing to use 10 ml BRUSKO liquids with most of devices and Pod-systems, including BRUSKO e-cigarettes. The e-liquid is made of high-quality components of leading European suppliers.
The first e-liquid subject to excise duties is created with respect to a client's perspective: we regularly do researches to analyze clients' feedback on the products. This enabled us to create a new liquid having passed through all the government audits in the segment of nicotine containing products. Now each of the clients is able to check any 10 ml bottle in Chestny ZNAK system. Just download the app from the official website or install it from App Store or Google Play.