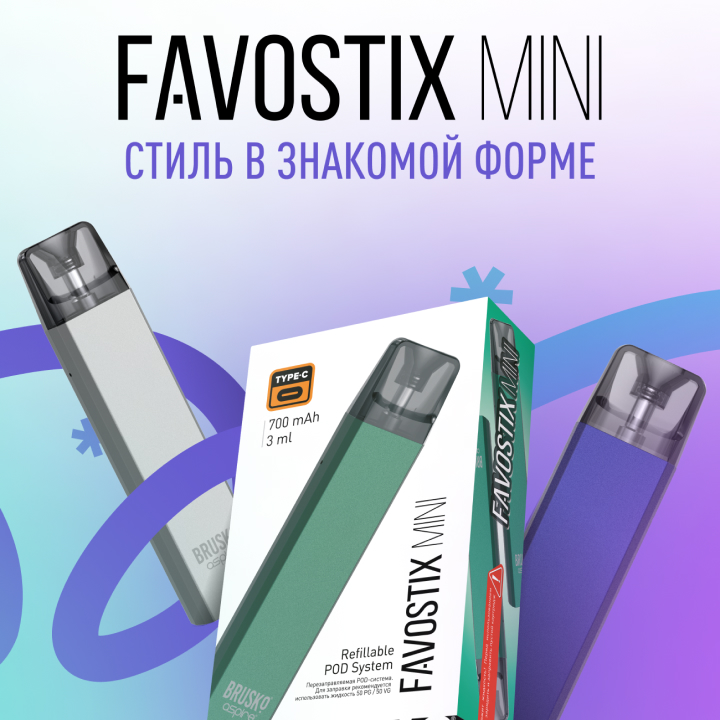 04.07.2022
BRUSKO FAVOSTIX MINI. Style in a familiar shape.
BRUSKO FAVOSTIX MINI is a new e-cigarette with a refillable pod created by BRUSKO brand in collaboration with Aspire company.
Parallel lines of its metal case made of anodized aircraft aluminum create simple and strict design of the battery block. Small sizes of BRUSKO FAVOSTIX MINI make the device incredibly convenient and easy-to-carry, fitting any hand or pocket.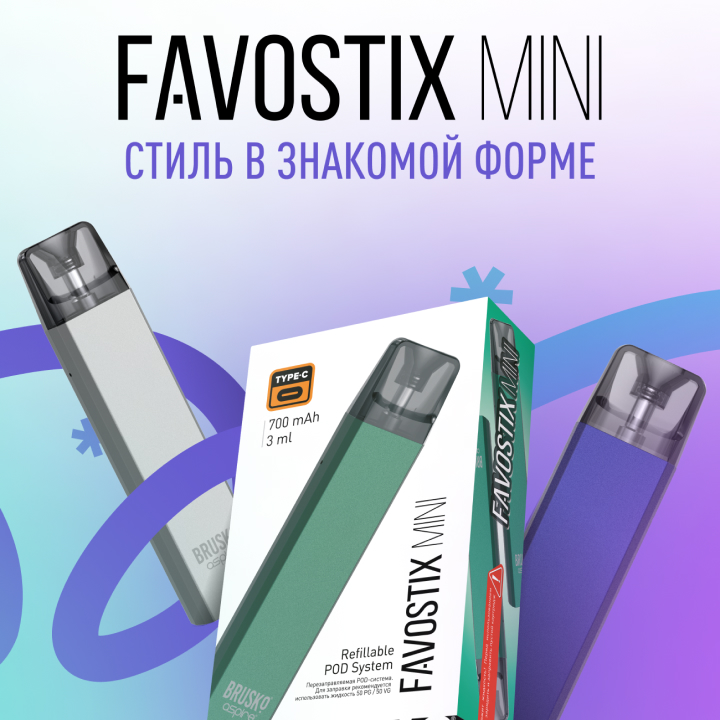 The original pod made of food grade plastic is leak-proof when used in a proper way and enables free RDTL vape. The devices are compatible with pods of the whole BRUSKO FAVOSTIX family e-cigarettes. The modern mesh coil provides high accuracy of taste transfer and 1.0 Ω resistance of the pod enables high steam generation. 0,6 Ω pod is also compatible with the device. BRUSKO FAVOSTIX MINI itself adjusts necessary power for each coil: 0,6 Ω pod operates at 15-18 W, 1.0 Ω pod has power 12-15 W.
High-capacity battery 700 mAh can be charged completely within 60 minutes thanks to USB Type-C port. Battery level is easily detected by LED indicator on the front panel of the device.
BRUSKO FAVOSTIX MINI – Style in a familiar shape.