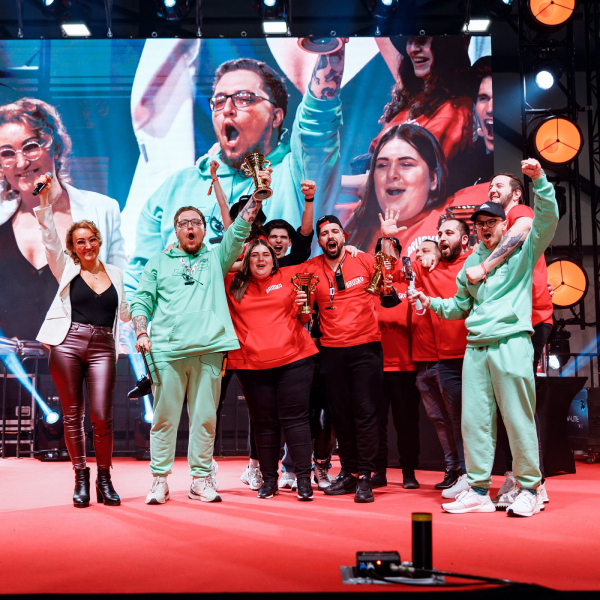 14.03.2022
Results of HCS 2022 for BRUSKO
The brand presented tobacco and lemonades, and also received four awards (this is an exhibition record!)
Compared to last year, the brand increased the construction of its own stand by more than 4 times.
BRUSKO, which became the general partner of Hookah Club Show 2022, presented a line of tobacco for hookahs, lemonades and several new flavors of tobacco-free blend at the exhibition. The brand has received four awards, winning in the following categories:
Best non-tobacco blend of the year
Best Electronic Cigarette of the Year
Best promotional activity
The new BRUSKO tobacco line, which includes 20 flavors with an «above average» strength, has been long awaited in the industry, since the brand previously specialized only in non-tobacco hookah mixtures. According to experts, the launch of tobacco from BRUSKO was a logical step in the development of the company. At the same time, lemonades produced under the BRUSKO (БРУСКО) brand became almost an outstanding surprise of the exhibition, creating mandatory series around the tasting area with lemonades.
The brand also set an exhibition record by taking four awards at HCS 2022. No one has won so many awards in one year before BRUSKO. The victory in the nominations «Best non-tobacco blend of the year» and «Best electronic cigarette of the year» confirmed the high position of the brand in the market of non-tobacco hookah blends and electronic cigarettes. BRUSKO received the nomination «Best promotional activity» for the brand for a combination of various promotions and competitions inside the stand at HCS 2022. Сompared to HCS 2021: from 275 sq.m. up to 1186 sq.m.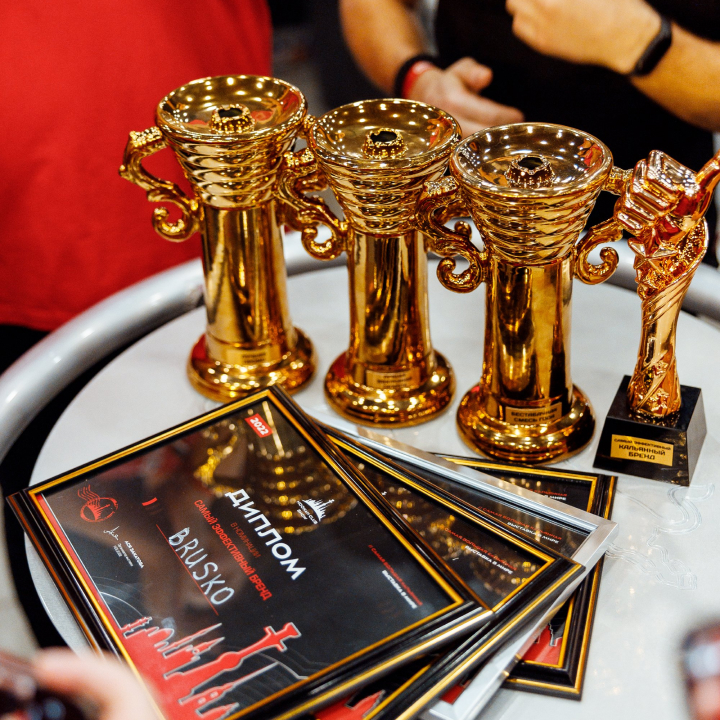 BRUSKO thanks the organizers of the exhibition and personally Asya Zakatova for the opportunity to be part of the large and friendly Hookah Club Show family, as well as all the guests of the exhibition who visited our booth and voted for BRUSKO in the nominations for HCS 2022.