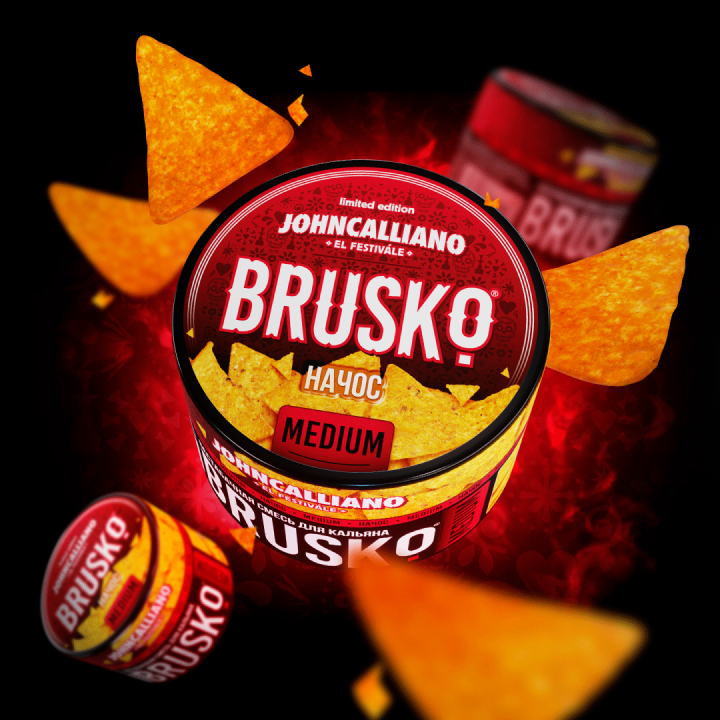 19.07.2022
Collaboration of BRUSKO and JOHNCALLIANO EL FESTIVALE
Especially for JohnCalliano El Festivale a limited batch of BRUSKO tobacco free shisha with "Nachos" flavour is going to be available just for 1 day at the festival and only at Brusko booth.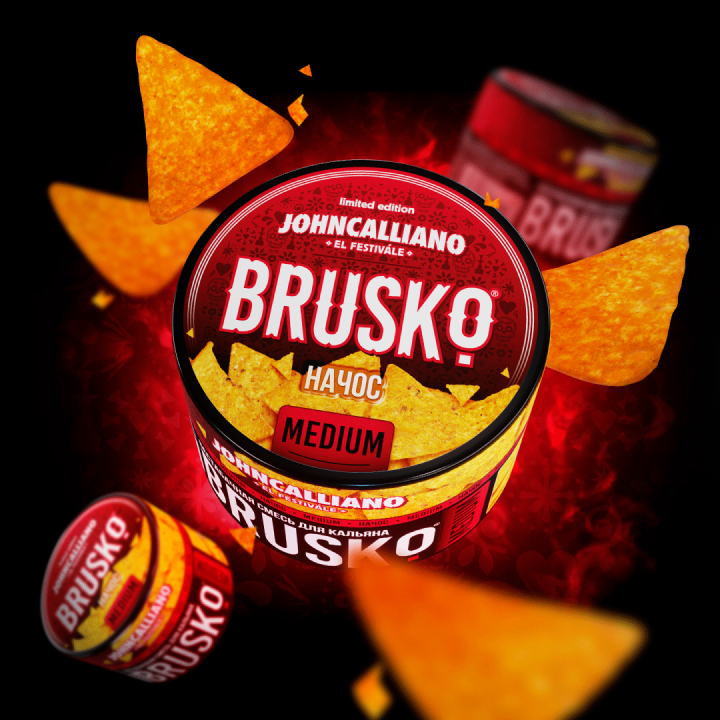 Limited "Nachos" is an easy to remember flavour of sultry Mexican snack made of tortilla with spicy tomato sauce. For the best amigos, pretty señoritas and faithful compañeros.
This flavour is created by BRUSKO in collaboration with JohnCalliano especially for hot and fancy El Festivale.